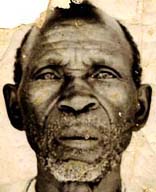 The title of the play Biro is taken from the Runyankore word Mwerinde ebiro, which means beware of time because it has the answers. In the summer of 2001 through spring of 2002 Ntare conducted a series of interviews from which this play was developed. He then traveled to Uganda's National Theater in May 2002 to further fine tune the script.

The play held its World Premiere at Uganda's National Theater in January 2003 and subsequently premiered in London, then in New York at The Public Theater where it made The New York Times critics pick list. In May 2004, a 30 minute version of the play was broadcast throughout Africa by the BBC African Services. Following an invitation from Ethiopian Prime Minister Meles Zenawi, Biro was performed at the 2004 African Union summit meeting in Addis Ababa, Ethiopia to an audience that included United Nations Secretary General Kofi Annan as well as thirty African heads of state. The play premiered at The Market Theatre in Johannesburg, South Africa in the Fall of 2004 and held its U.S West Coast premiere at Seattle's Empty Space Theater in April 2005.

Biro is dedicated to a dear friend who wishes to remain anonymous and from whom this play was born.